Hotels are a beautiful business; we love what we do. We get to work with talented and thoughtful teams and build incredible properties that become the beating heart of great communities. Our guests have first dates, propose and get married at our properties, they celebrate momentous events and create lasting memories. We build successful hotels that generate profits and have a lot of fun while doing it. We know that the stronger our staffs are, the more delighted our guests, and the more profitable our properties are.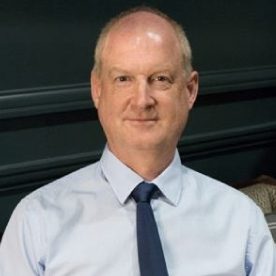 Mark Keller
Principal
With over 30 years of experience in the hotel industry, Mark has overseen the development and management of more than 20 properties – ranging from independent boutique hotels (The Cannery Pier, Elizabeth Street Inn) to limited service and full-service brand-affiliated hotels (Marriott Residence Inn, Holiday Inn Express, etc.). Mark is a sought-after consultant for local governments, planning firms and private owners for his sharp intellect, knack for innovation and knowledge of best practices and developments in the rapidly evolving hotel industry. Prior to co-founding EHG, Mark was the Operations Director for Pacific Inns and the Rooms Division Manager for Portland's Benson Hotel, winning numerous national and regional awards for customer service, profitability, and management excellence. After studying biology and music at Stanford University and his first career with the Grammy Award winning classical music group, Chanticleer; Mark brings the same creative passion and meticulous focus to the customer experiences and profit generating potential of the hotel industry.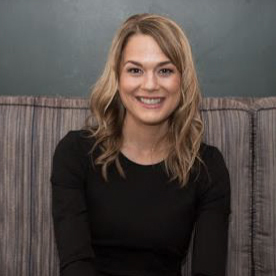 Sondra Storm
Principal
Co-founder of Embarcadero Hospitality Group,  Sondra took a front desk agent position at a hotel while still in College and fell in love with providing genuine hospitality and facilitating extraordinary moments of connection and discovery for guests. In addition to hospitality, Sondra has extensive experience in community engagement and strategic planning. Sondra has helped to form and stabilize several non-profits involved in education, health, and the arts. A multiple award-winning grant writer, Sondra draws people together with infectious enthusiasm and infuses groups with relentless energy to achieve ambitious goals. Not easily deterred by obstacles or complexity, she is able to find creative pathways forward to make projects happen when most would give up. She ensures that each hotel celebrates local identity and leverages relationships with local governments and non-profits to find collaborative opportunities that are mutually beneficial to investors and their communities.
We use a multiple bottom line approach: our staff satisfaction, guest response and community engagement are bound with each other and bolster our financial success.
Staff empowerment, career development, low turnover and great community relationships are the right thing to do and they drive higher profits.
We have diverse customers and staff; equity and inclusion are foundational in our hiring, our policies and our training for our managers and staff. It's not empty marketing, it is who we are.
We use progressive, effective environmental practices that create a better workspace for staff, better experience for guests and save money for owners over time.
We recognize hotels are uniquely positioned to stimulate local economic activity and we look for ways to creatively partner with local, community-based non-profits.
We view our commitment to the guest as sacred. Guests entrust us with their safety and well-being while staying at our properties, we take this very seriously. Our customer service isn't the regurgitation of shiny marketing lingo, but comes from a genuine place of responsibility and care.
OUR PARTNERS
Hotels become great because of great partnerships. We view every relationship as an opportunity to build lasting benefits for both parties and their stakeholders. We have established a robust network of innovative and forward-thinking collaborators and our customers benefit from these connections. We invest in our relationships, tend to the teams we create, and highly value our mentors.